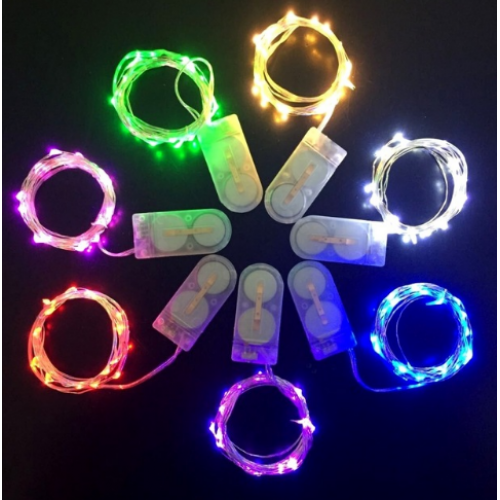 Any function, party, wedding or a corporate gathering is complete with a perfect ambience and the decoration and beauty that is taken care of. Nowadays, it's a trend to put as much attention to the decoration of the ambience as to any other arrangements for the function. And when it comes to decoration, lighting plays an important role. Lighting not only makes the ambience bright and lively, but it also imparts beauty to the arrangements and leaves a great impression on the guests.
Why are LEDs better than traditional lighting
Traditional lighting involves plugging into the electric socket for the current flow. Though it works comfortably for our houses or small parties, it is very messy to handle for outdoor functions. Traditional lighting seems a lot boring with the same old style of lighting.
Buy Battery Operated Lights that are much more fashionable ranging from all designs and colours to different floral arrangements and water submersible lights. These are battery operated and consume low voltage so they are safe. You can have an outdoor party with trees and plants all around and have beautiful LEDs decorating them. Or you can have beautiful table centrepieces in different patterns and beautifully stunning designs and colours that will make each and every table irresistible.
If you plan a party along poolside, you can choose water submersible LEDs that are waterproof and submerge in water lending a pure and serene beauty to the entire ambience. There are numerous designs, colours and options to choose from to suit your party theme. Moreover, LEDs are battery operated and there is no worry of power cuts and leaving your guests in darkness.
Benefits of using Battery Operated Lights
LEDs are surely way more modern, economical and comfortable to use than the traditional lighting methods. Here are some of the benefits of using LEDs for functions and parties:
Ease of use – LEDs are easy to use and install for complex party locations, especially for outdoor parties and functions. They save you from the worry of power cuts and the wiring getting in the way of your guests and other complexities. They use less voltage and are eco-friendly and safe to use.
Economical – Lighting can be really expensive when it comes to big weddings or corporate functions while using traditional lighting. LEDs consume low power, are extremely easy to use and install and cuts down on the cost to a great extent.
Customisation – You can choose and get the LEDs customized based upon the party theme or corporate gathering. You can also get the company artwork printed across your chosen LEDs and use them for a perfect impression in your corporate parties. Whatever the theme of the wedding or party be, you can get customized LEDs and beautiful floral and ornate patterns, table centrepieces and water submersible LEDs to suit your needs.
Beautiful and stunning effect – The beautiful stunning water submersible LEDs and glow balls are a favourite among the customers. Gorgeous table centrepieces in different designs and themes are our best sellers among all party themes. Our LEDs create a magical atmosphere in the party and gathering worth remembering.
Various options available – We have a wide range or beautiful LEDs like table centrepieces in different colours, patterns and neons. We also have beautiful ostrich features, standing towers, water submersible products, LED branches, fairy lights, glow balls to name a few. We also provide corporate branding and your company artwork can be printed across the LEDs.