Event Effects is a very reputed company for function decoration hire and been in business for over 10 years and have been providing Australia wide service. Our quality of service brings more returning business and we are so proud of it.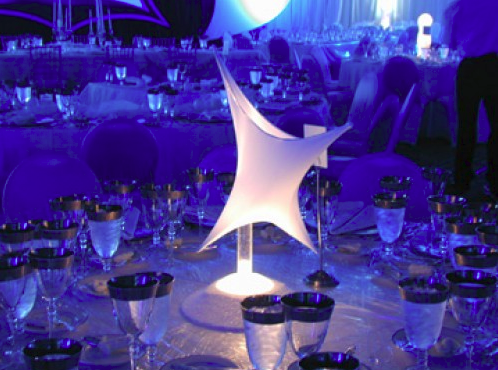 We make function and event venue a special one. If you are planning for a wedding function or a corporate function and if you would like to bring a wow factor to your venue then you should consider hiring table centrepieces from Event Effects.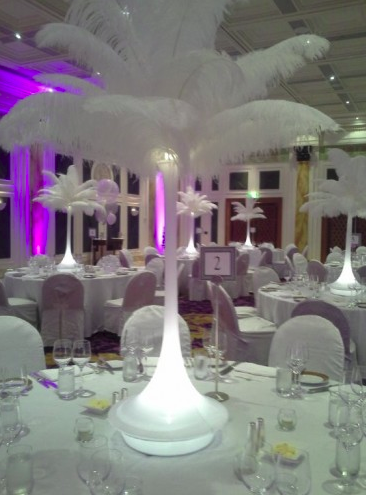 There are many reasons for choosing Events Effects.
Years of experience: We are the expert in function venue decoration and we have a team of highly experienced staff and they are ready to help you with ideas, cost and planning.
Quality of service: We have been maintaining very high-quality standards and we go an extra mile to think, plan and make function look amazing.
Repeat customers: We have a good percentage of repeat customers considering they love our service and generally they do not consider others for the job.
Modern approach: We have a very modern approach towards thinking and planning for function decoration, we have the most beautiful looking table centrepieces and we keep adding new range in our stock.
Led lights: We have Australia's largest collection of Led lights available to purchase online.
Amazing collection: You can choose from disco, floral centrepiece, Halloween, lighted acrylic candelabra, acrylic tower, chandeliers, crystal goblets, lighted nebula, lighted vases with floral, mardi gras centrepieces, misc lighted centrepieces, musical themed centrepieces, ostrich feather centrepieces, roaring twenties and more.
So, if you have a special occasion coming up and planning for a big then talk to us and we can help.